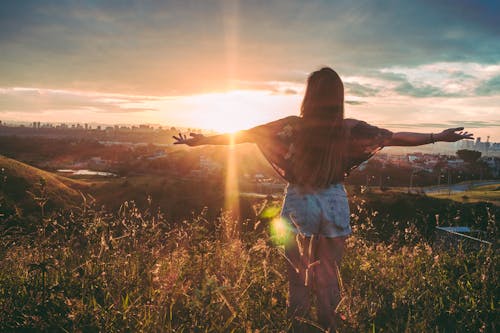 Do you really wish to be a Real Freedom Person?
Can I gain freedom from tension about money?
Secret #1: Freedom from Money
Build a system which will help you to give regular passive income.
Think of multiple Stream of incomes.
What you have for which people are ready to give money in return?
Secret #2: Freedom from Work
Never think of retirement.
Do forever what you really love to do. You will never get bored.
Are you happy with your life?
Secret #3: Freedom from Life.
You are unique in the whole universe!
No one is exactly like you.
You are born with many super powers.
Explore & succeed in life.
Live life as if it's your last day.
There should be no time for worry!!!
Decide to get Real Freedom from Money, Work & Life!!!
I have created a course 'Smart Knowledge System' to help you to learn, implement & teach online to encash your Knowledge.
Please refer oa.ourarea.in/sks for more details.
Please share, What real freedom means to you?
This will defintely motivate others to be like you & learn from you.
I am on the 🎯 Mission To Help 1,00,000 people to 💰 Encash 🔆 Knowledge & 🚀 Grow using 📲 Technology.
If you wish to be 🤴🏼Smart Person then 🤝🏼 join OurArea. We are sharing researched & useful resources to help you to grow using Knowledge & Technology.
Please join or subscribe our Channels or Groups to receive more resources Free of Cost to you. Also share with your friends & relatives to help others also to succeed and help you too...
#OurArea #SmartEntrepreneur #SmartPeople #AutoReply #WorkSmarterNotHarder #StudySmarterNotHarder #MakeMoneyOnline #EncashKnowledge #SmartSystem #SmartClub #Sirji